In Greece, enjoying food is about so many different elements; great ingredients grown and nurtured with respect for tradition, the land and future generations. Cooked with care to bring the very best from them.
We follow these principles for our products as our ingredients are carefully sourced from small farmers around Greece, complemented by the star ingredient, our own extra olive oil which my father harvests and presses each December at our local community co-operative on the Island of Crete.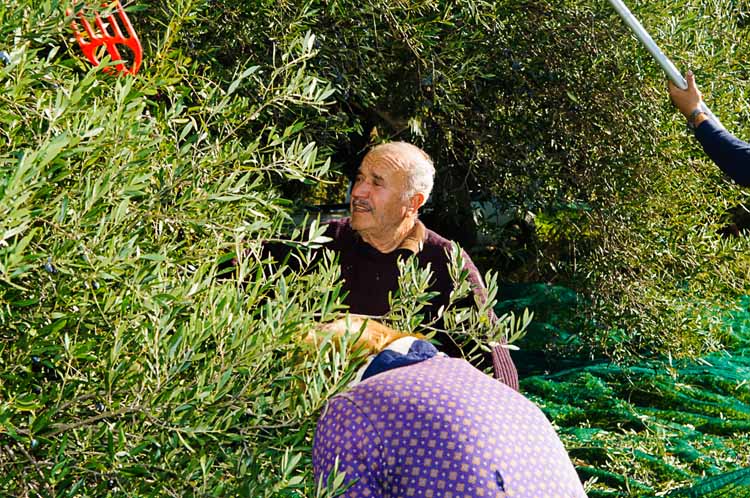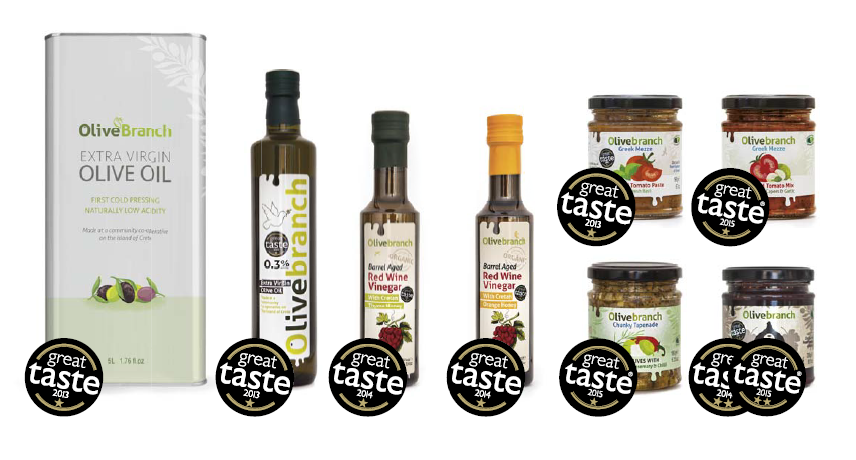 We are very proud that our olive oil has won so many awards, including a gold star in the Great Taste Awards.
The Guild of Fine Food has consistently included us as one of the top olive oil brands in their Best Brands Survey and The Independent Newspaper think of us as one of the tastiest olive oils in the UK!
Our olive oil is versatile so we have gone on to develop many more products which use our olive oil as a star ingredient – from our Chunky Olive Tapenade to our Greek Mezze pastes.
A particular favourite is our Greek style coffee biscuits which are baked with oils and are suitable for vegans / coeliac's.
If you're interested in finding out more about us, we're happy to talk anytime  020 8573 4698.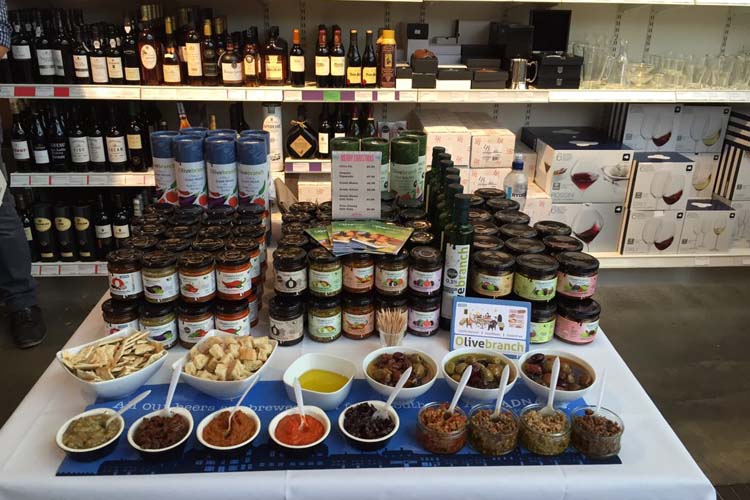 A Little About Us
We are a Greek food company producing a range of products using classic Greek ingredients with our unique touch. We make our own olive oil on our family farm in SE Crete and we also make Chunky Olive Tapenade, Greek Mezze dips and a big range of marinated olives & antipasti. We supply fine food shops and restaurants around the UK.