Olive Branch Founder Maria Koinaki is from Crete. Like most Cretans, her family owns their own olive trees and as a child, Maria would take part in the annual olive harvest, hand picking fresh olives and helping her father to take them to the local olive mill in the Lasithi prefecture of Crete.
"Olive picking is one of my fondest childhood memories. Each year, my father would wake my brother and me shortly before sunrise. Armed with a picnic lunch, we would head off to the grove to pick olives all morning. We hand pick the olives with the aid of a long stick which we use to tap the branches lightly to allow the olives to fall onto a tarpaulin cloth, from where we hand pick those which look suitable."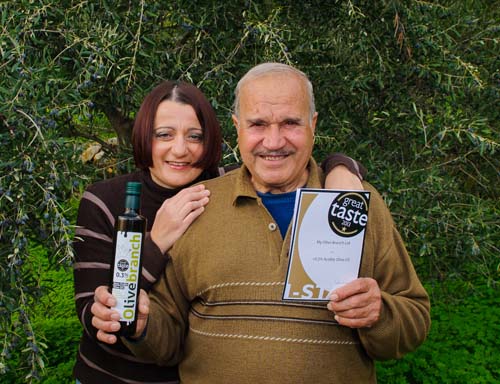 Around 11am, Maria and her family would stop for a picnic lunch of spanakopita (spinach pie) with a tomato & feta salad, dressed naturally with plenty of local olive oil. Once lunch was over, they would collect the harvest and drive to the local Mill.
Shortly after finishing her degree in Greece, Maria moved to the UK to begin a Masters in Business Management.
"Life in the UK has been great, but I did find the change in food culture a little challenging at first. I was quite amazed at the high consumption of frozen food / take-away food, and also at the extraordinarily high price of fresh food and vegetables, which seemed to do nothing more than encourage the frozen food and take-away culture further."
Longing for the fresh taste of Crete, Maria began to receive parcels from Crete, packed with fresh olive oil, Cretan herbs and other local foods.
"As time passed by in England, I noticed a big change in popular culture with chefs reaching celebrity status and helping to influence people's attitudes towards food. I began to discuss recipes and food ingredients more and more in my daily life and suddenly I began to notice a clear problem. Everyone I spoke to, used olive oil out of knowledge that the product is good for you, but no-one seemed to know why. In Greece, Olive Oil is an essential part of our daily lives and locally produced olive oil is never more than an arm's reach away. I want to use my own life experience to pass on knowledge to people, so they can really learn about what makes good quality olive oil.".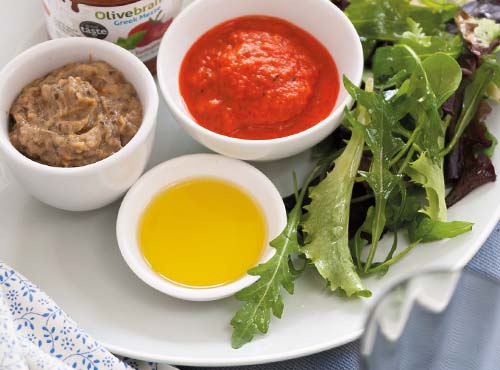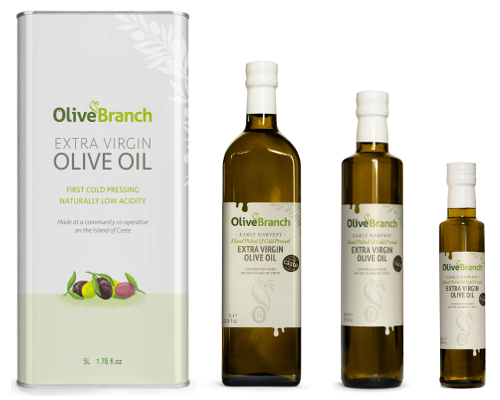 Britain's Best Olive Oil
Maria decided to turn her father's olive oil into a brand and together with her partner Kamil, launched Olive Branch in the Summer of 2011. Her father works closely with the local community co-operative where his olives are pressed.
Since launching Olive Branch, Maria has gone on to develop many more products, including the popular Greek Mezze, Chunky Olive Tapenade, Flavoured Red Wine Vinegars and the innovative Sweet Olive Relish. They have won multiple awards including Great Taste Awards (UK) and Le Prix des Epicures (France).
Olive Branch products are available throughout the UK and in a growing number of countries internationally.
For more information and enquiries, call 020 8573 4698 or email info@myolivebranch.co.uk
A Little About Us
We are a Greek food company producing a range of products using classic Greek ingredients with our unique touch. We make our own olive oil on our family farm in SE Crete and we also make Chunky Olive Tapenade, Greek Mezze dips and a big range of marinated olives & antipasti. We supply fine food shops and restaurants around the UK.