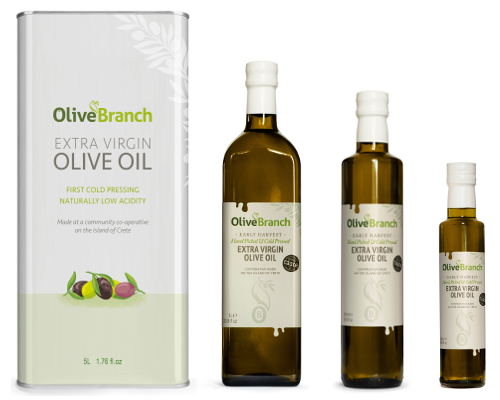 Olive Branch is a single varietal, 100% natural Extra Virgin Olive Oil cold-pressed solely from Koroneiki olives to produce an intensely flavoured fruity olive oil with a hyper-fresh grassy aroma.
The flavour takes you through three distinct stages,beginning with a fresh grassy flavour – likened to freshly
cut herbs, moving onto some fruity banana like undertones and finishing with a light spiky peppery finish.
Origin: Lasithi Province, Crete
Together with the neighbouring farmers in our region, we carefully handpick our olives and cold press them within hours to produce this fruity extra virgin olive oil with a backdrop of nutty flavours and a light peppery finish.
Preserving traditional harvesting methods and respecting age old traditions, our Koroneiki olives are harvested at the same time of the year and cold pressed at the community co-operative that has been the soul of the community for many generations.
Our oil has a naturally low acidity which delivers a superior quality flavour with a higher than average natural antioxidant content.
Superior category olive oil obtained directly from olives and solely by mechanical means
Energy 824kcal/3389kjl; Proteins 0g; Carbohydrates 0g; Saturated Fat 14g; Monounsaturated Fat 79g; Polyunsaturated Fat 7g; Cholesterol 0mg; Sodium 0mg
Gluten Free? YES
Natural? YES
GM free? YES
Hydrog. Fat free? YES
Free from… Soya? YES
Nuts? YES
Milk? YES
Egg? YES
Crustaceans & Fish? YES
Suitable for… Coeliacs? YES
Vegetarians? YES
Vegans? YES
Diabetics? YES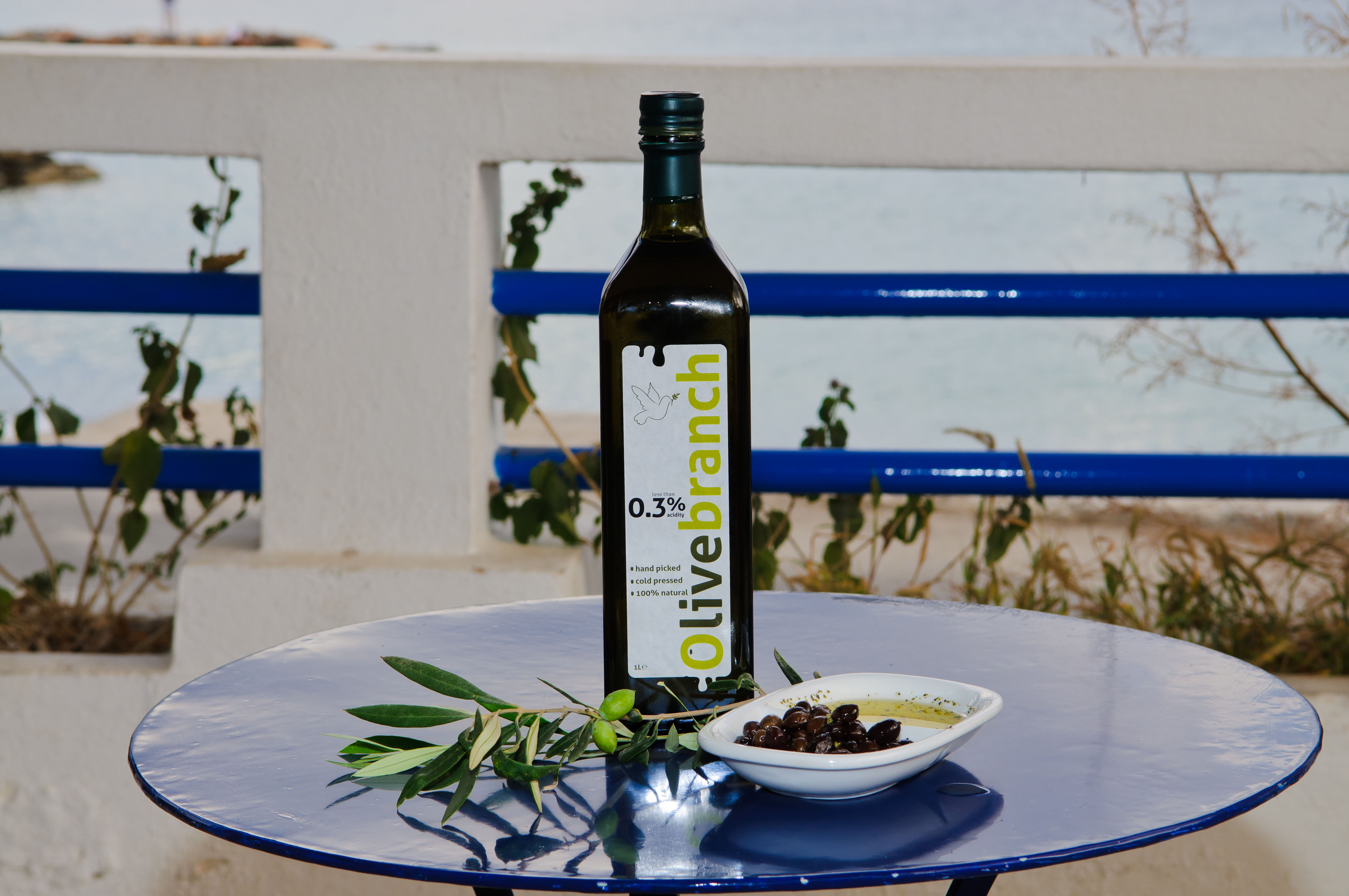 A Little About Us
We are a Greek food company producing a range of products using classic Greek ingredients with our unique touch. We make our own olive oil on our family farm in SE Crete and we also make Chunky Olive Tapenade, Greek Mezze dips and a big range of marinated olives & antipasti. We supply fine food shops and restaurants around the UK.