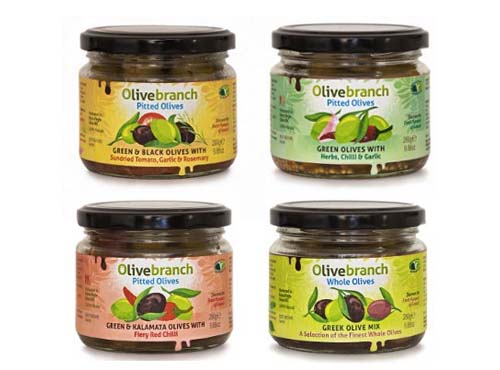 Some of our most popular flavours of loose olives also available in retail packaging.
Packed in large jars so you can just pop open the lid and get stuck in right away.
Marinated in our own Extra Virgin Olive Oil for a supreme flavour
Marinated in extra virgin olive oil – packed with flavour through the marination so great to use as dressings or marinades.
Our Jarred Olives range is available in four flavours:
A Little About Us
We are a Greek food company producing a range of products using classic Greek ingredients with our unique touch. We make our own olive oil on our family farm in SE Crete and we also make Chunky Olive Tapenade, Greek Mezze dips and a big range of marinated olives & antipasti. We supply fine food shops and restaurants around the UK.