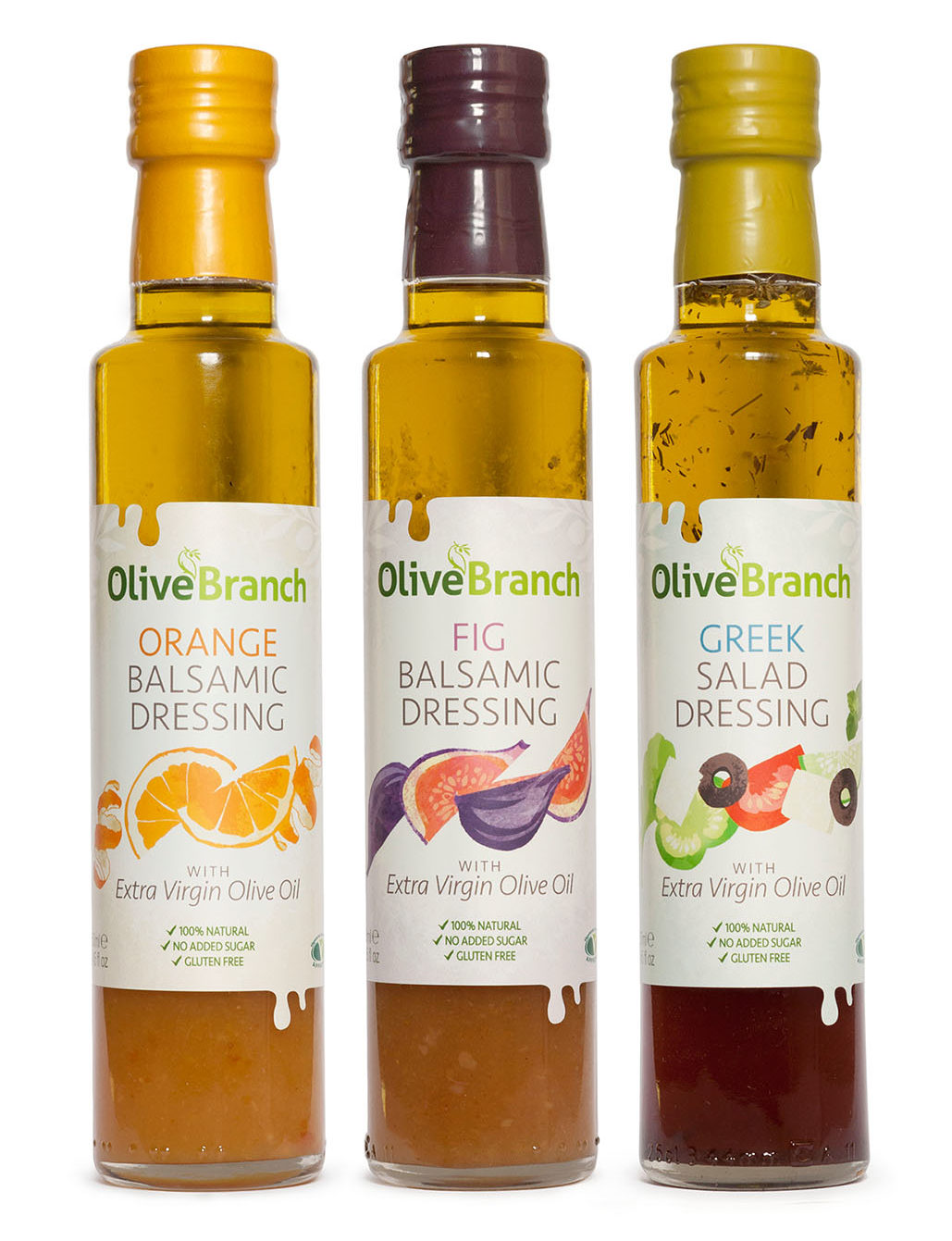 Authentic Greek Salad Dressings, made on the Island of Crete
Made for foodies, our dressings have been created with carefully selected ingredients from the Island of Crete and the Messinia region of Greece.
The fruity balsamic dressings have been made with white grapes and a grape must so they contain no added sugar. The addition of fruit (orange and fig) gives them a beautiful flavour and a lovely appearance.
All our dressings contain our very own multi award winning extra virgin olive oil and the Greek salad dressing uses a vinegar made by monks at the ancient Agia Triada monastery with wild herbs from the mountains of Crete – you won't find a more authentic Greek salad dressing than this!
A Little About Us
We are a Greek food company producing a range of products using classic Greek ingredients with our unique touch. We make our own olive oil on our family farm in SE Crete and we also make Chunky Olive Tapenade, Greek Mezze dips and a big range of marinated olives & antipasti. We supply fine food shops and restaurants around the UK.