This deliciously crumbly homemade cornbread with our spicy olive tapenade is a great side to any winter stew, especially a hearty vegan chilli! Uses our Florina Peppers & Chilli Tapenade.
Ingredients:
1 ¼ cup cornmeal (polenta)
1 cup plain flour
1 cup almond milk
½ cup golden caster sugar
1 tablespoon baking powder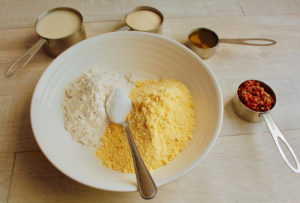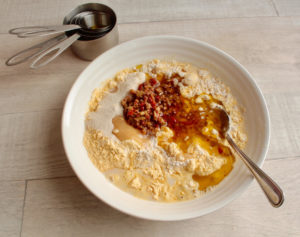 Method:
Preheat the oven to 200c.
Oil and line a loaf tin with baking parchment.
Add all ingredients to a large bowl and mix well.
Bake in the oven for 25 mins until starting to brown and a skewer comes out clean.
Rest for no less than ten minutes, slice and serve!
Like this recipe? Receive our recipes and more by signing up to our newsletter here!