Are you interested in stocking our Award Winning Range?
We have a great range of retail products which are proving to be very popular with discerning Foodie's up and down the country.
We offer a great distribution service padded out with lots of support and regular communication. We provide all of our stockists with product training and point-of-sale material to get the product into the customers' hands and help boost sales.
Once your customers have tried our products, you won't need to do much more and the sales will take care of themselves!
If you are interested in stocking our range, call us now on 020 8573 4698 or email us on info@myolivebranch.co.uk – we're looking forward to hearing from you!
"Olive Branch Grilled Vegetable Antipasti was my best new product at this year's Speciality and Fine Food Show (2016), the roasted flavour was such a pleasant surprise, I imagined this as a layer in a beef lasagne to va, va, voom it up a bit. You taste it and you just want more and more. "
Georgina Mason,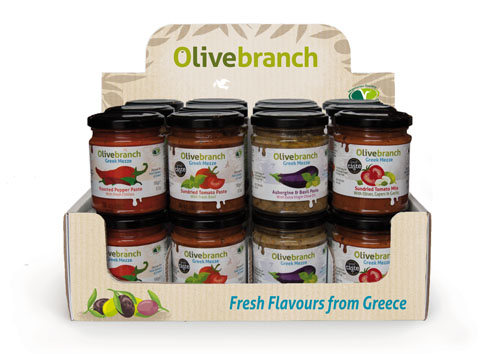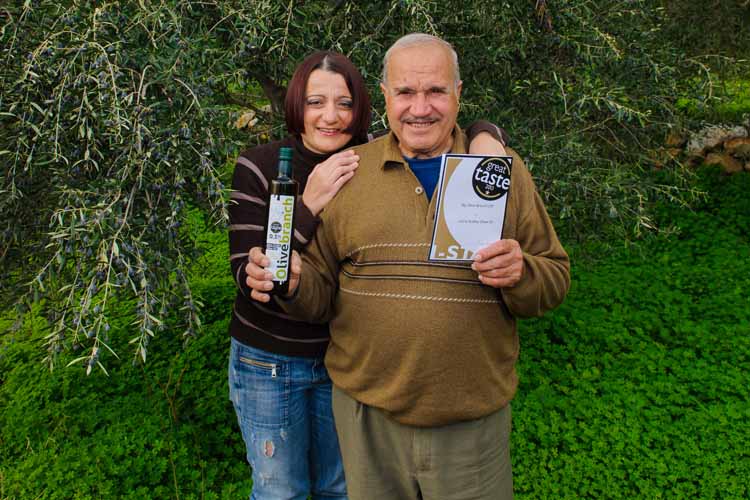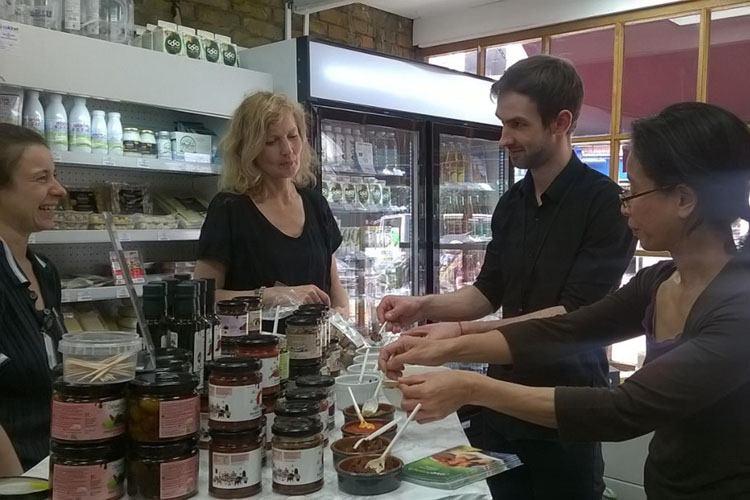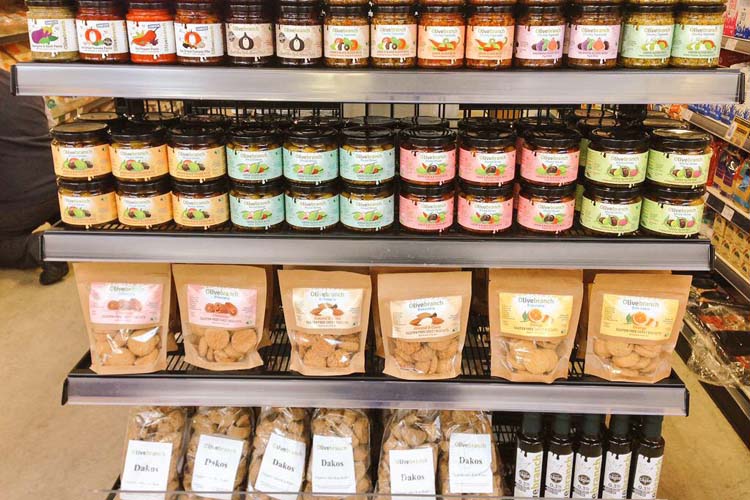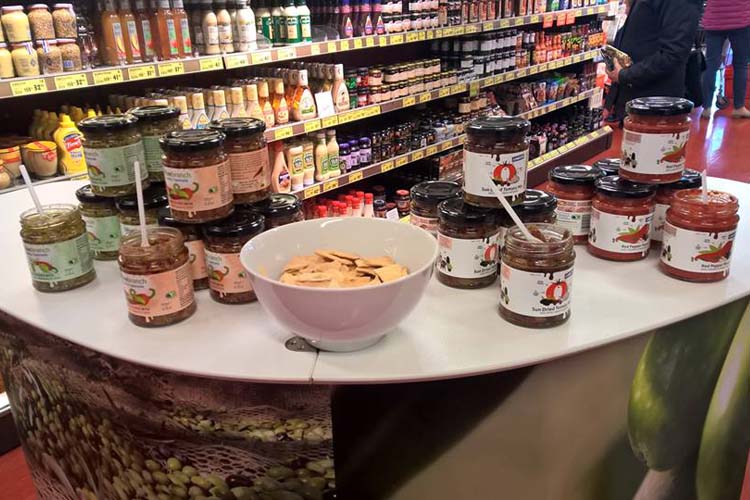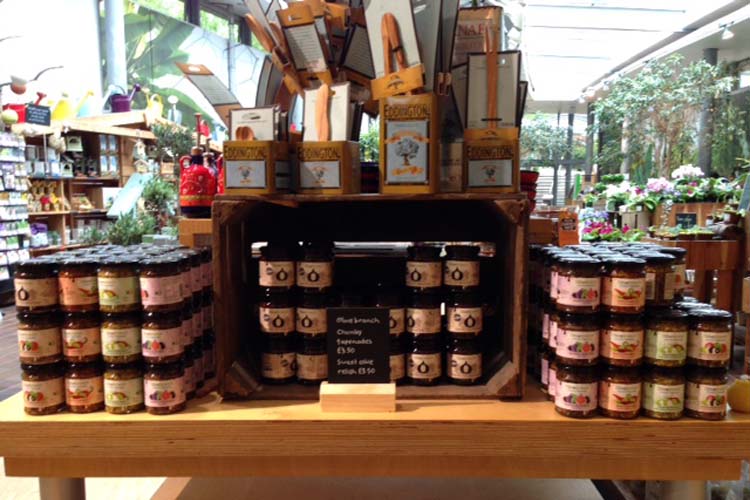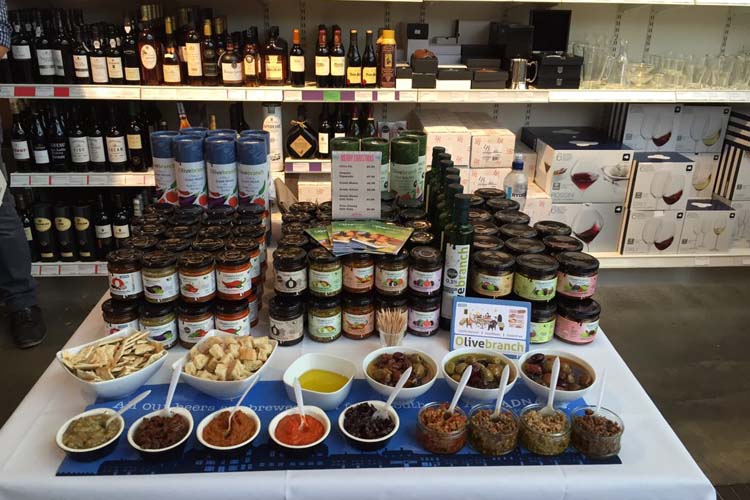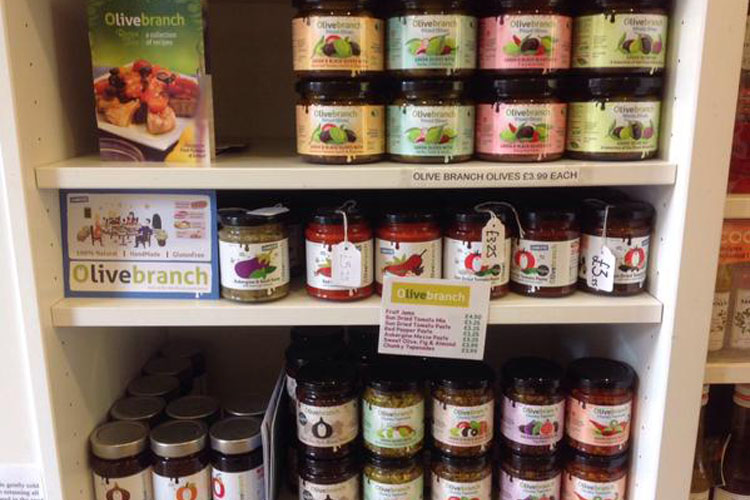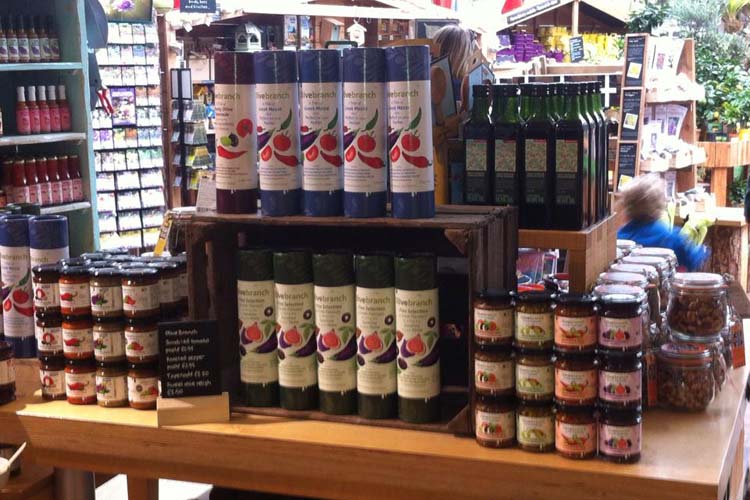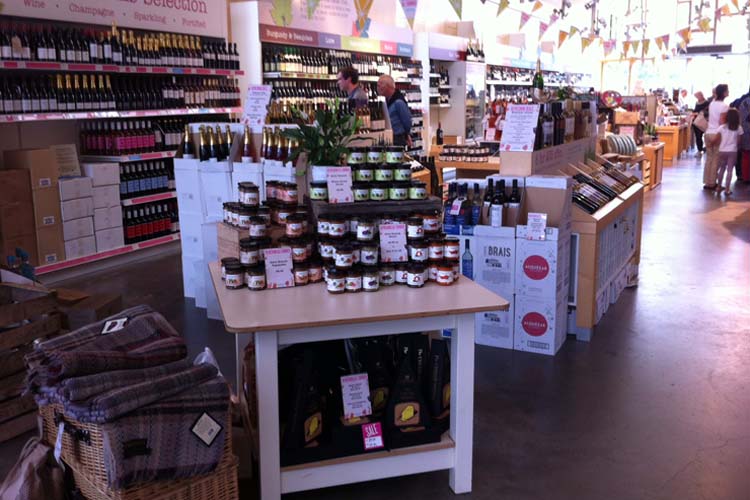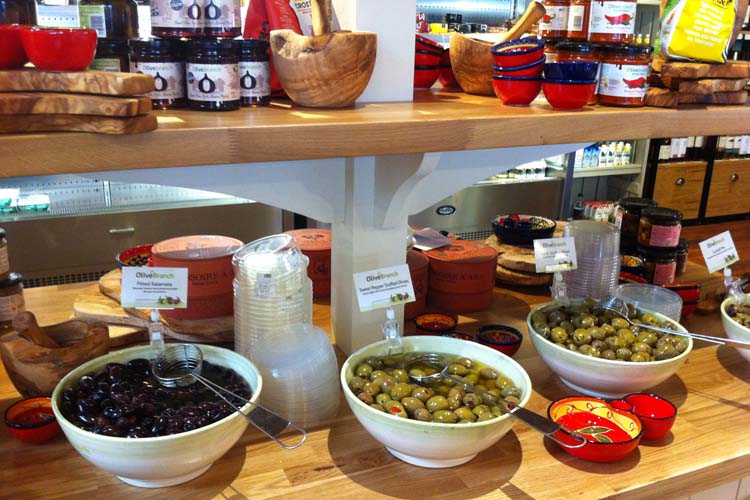 A Little About Us
We are a Greek food company producing a range of products using classic Greek ingredients with our unique touch. We make our own olive oil on our family farm in SE Crete and we also make Chunky Olive Tapenade, Greek Mezze dips and a big range of marinated olives & antipasti. We supply fine food shops and restaurants around the UK.