Winter is nearly here and it's not long until the olive harvest in Crete. The weather this year has been much more stable and we are expecting a better crop this year after the 2016 lower yield. Once the weather switches from summer to winter, the olives will start to ripen and we quickly head to...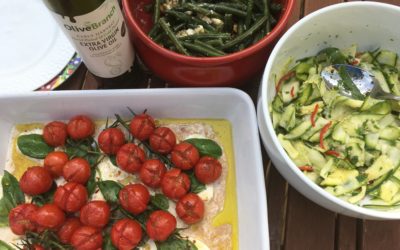 Where does your bottle of olive oil reside in your kitchen? Does it sit next to the cooker? Or is it kept in the kitchen cupboard? These are really important points to think about as your choice of location will determine how well the oil is looked after. Extra virgin...
read more
A Little About Us
We are a Greek food company producing a range of products using classic Greek ingredients with our unique touch. We make our own olive oil on our family farm in SE Crete and we also make Chunky Olive Tapenade, Greek Mezze dips and a big range of marinated olives & antipasti. We supply fine food shops and restaurants around the UK.